Advisory Board
We are so thankful for the wise counsel to which we have access through our Advisory Board comprised of national and international advisors.
This board is comprised of trusted individuals who have tremendous expertise in various areas of ministry, business and education, as well as experience founding or leading state, national or international organizations. More importantly, they are dedicated Christians who hold God's Word to be the foundational and final authority in their own lives and ministries. We very much appreciate their willingness to offer advice, insights, ideas and resources to better serve all Grandparents of Homeschoolers!*
NATIONAL ADVISORS
Jim and Vicki Bentley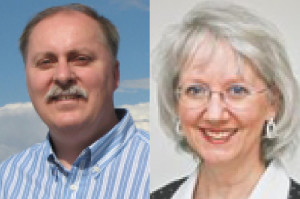 Jim and Vicki Bentley are parents of eight daughters and more than 50 foster children, and they have 17 grandchildren. The Bentleys have experience directing organizations and encouraging homeschoolers through books and speaking.
Jim Bentley is the  executive director of ParentalRights.org and former executive director of the Home Educators' Association of Virginia. He has a passion for the protection of fundamental parental rights. He developed his strategic planning skills as a combat arms commander in the U.S. Army and as a corporate business CEO. He also is certified as a One-Page Business PlanTM consultant.
Vicki Bentley has homeschooled 17 children since 1988, alongside her husband Jim, and led a local support group of 250+ families for 14 years. She has served on the executive board and convention committee of the Home Educators Association of Virginia and has addressed state and national conventions, university teacher organizations and many mothers' groups. She is the author of My Homeschool Planner, Everyday Cooking, The Everyday Family Chore System, Home Education 101: A Mentoring Program for New Homeschoolers, High School 101: Blueprint for Success, and other homeschool and homemaking helps. She also coordinates HSLDA's Toddlers to Tweens and Group Services programs. Vicki has a heart for moms, with practical wisdom and encouraging words.
Dr. Michael and Vickie Farris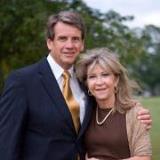 Dr. Michael and Vickie Farris have 10 children and 14 grandchildren. They have extensive experience founding and leading national organizations, encouraging homeschooling families and defending their freedoms.
Michael Farris is the chancellor of Patrick Henry College, chairman of the Home School Legal Defense Association and president of ParentalRights.org. He was the founding president of each organization. Farris is a constitutional appellate litigator who has served as lead counsel in the United States Supreme Court, eight federal circuit courts, and the appellate courts of 13 states. He has been a leader on Capitol Hill for more than 30 years and is widely known for his leadership on homeschooling, religious freedom and the preservation of American sovereignty. At Patrick Henry College, Farris teaches constitutional law, public international law, and coaches PHC's Moot Court team which has won six national championships. A prolific author, Farris has been recognized with a number of awards including the Salvatori Prize for American Citizenship by the Heritage Foundation and as one of the "Top 100 Faces in Education for the 20th Century" by Education Week magazine. 
Vickie Farris graduated from Western Washington State College with a degree in elementary education and has been homeschooling her children since 1982. Vickie is actively involved in her church, serving as a leader in the women's ministry and sometimes playing the piano for the worship service. She occasionally travels with her husband to speak at homeschool conferences, and is a constant support to him in his vision and work. Vickie was rewarded for her efforts when she received the national Homemaker of the Year award from Eagle Forum in 1997. She is author of A Mom Just Like You.
Gregg Harris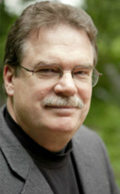 Gregg Harris is a Christian husband (widowed since 2010), and an evangelist in the Spirit and example of George Whitefield. He is the father of seven children and six grandchildren. Gregg brings to Grandparents of Homeschoolers a wealth of experience starting and operating national ministries and sharing the Gospel through evangelistic discipleship events, whether they be rallies, family camps, local church seminars or city-wide conferences.
Gregg and his late wife, Sono Sato Harris, were pioneer leaders in the family-restoration, homeschooling and parental rights movements since 1980. By God's grace, Gregg has been privileged to instruct more than 180,000 families through his seminars. Gregg's book, "The Christian Home School," (1988, 1995) has become a best-selling classic in its field. Three of his sons, Joshua, Alex and Brett Harris, also are best-selling authors.
In 1981 Gregg founded Christian Life Workshops, a nationally recognized family-life seminar organization through which, by 1995, he had served over 180,000 alumni families.
In 1997 Gregg founded Noble Institute, a 501(c)3 educational organization, through which he and his twin sons, Alex & Brett Harris, have presented their Do Hard Things Conference Tour to more than 80,000 teens and young adults. Three of his sons are bestselling authors in their own right. Gregg currently resides with his two youngest children in Gresham, OR, where he continues to study, pray, write, practice embassy-style hospitality and tend his Japanese garden.
Peter and Tracy (Klicka) MacKillop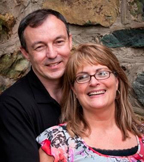 God brought Tracy and Peter together in August, 2012, nearly three years after Tracy became the widow of Chris Klicka, the Home School Legal Defense Association's (HSLDA) Senior Counsel and homeschooling pioneer and advocate, who passed away after their marriage of 25 years and a 15-year battle with MS. Together as a team, Tracy and Peter share a love for God and His Word, and are excited about encouraging parents and grandparents to build strong, healthy, and close-knit families. They look forward to becoming grandparents and investing their hearts and lives in their grandchildren.
Tracy Klicka MacKillop graduated magna cum laude from Oral Roberts University with a degree in music education. Since 1990, she has been homeschooling her seven children, ages 25-15, through several challenging seasons, including her own near-death with ulcerative colitis, her late husband's debilitating MS, and a high-risk pregnancy with twins. She currently serves as the Director of Development for the Home School Foundation which serves struggling homeschoolers as the charitable arm of HSLDA. Tracy is also a nationally-known popular speaker, writer and blogger who, despite many hardships strongly believes in the goodness of God, and who loves to encourage parents to live and teach what really matters.
Joe and Zan Tyler

Joe and Zan Tyler have three children and three grandchildren. Their longtime history and visionary leadership in the homeschooling movement, combined with their creative, hands-on approach, make them valuable assets to Grandparents of Homeschoolers.
Zan Tyler and her husband, Joe, homeschooled their three children from kindergarten through high school. When Zan began homeschooling in 1984, she was threatened with jail, and after prolonged legal battles, Zan founded the South Carolina Association of Independent Home Schools (SCAIHS) in 1990 and served as its president for 10 years. A longtime speaker, writer and homeschooling advocate, Zan derives joy from encouraging homeschooling parents in raising their children for Christ while providing the very best education. She is the director of Apologia Press and also has served as the National Grassroots Director for ParentalRights.org and the Homeschool Editor and Resource Consultant for LifeWay.com. The author of 7 Tools for Cultivating Your Child's Potential, Zan is a popular columnist. Her articles appear in a variety of online and print publications, including HSLDA's "Court Report," and she has appeared on NBC's Today Show with Katie Couric. Zan also is the South Carolina Ambassador for the Home School Foundation, a ministry dedicated to helping homeschool families in need.
Joe Tyler has worked in the information systems industry for thirty-two years and is the project manager for Apologia Educational Ministries. In 1990, Joe was a founding board member of the South Carolina Association of Independent Home Schools (SCAIHS); he currently serves as the chairman of the SCAIHS board. Joe also is on the board for Excelsior Academy—a large, weekly, homeschooling co-op. Joe was a very involved homeschool dad during the course of the Tylers' 21 years of homeschooling. He has served as a PCA elder since 1984 and has taught parenting and marriage Sunday School classes and Bible Studies. He enjoys speaking with Zan at homeschooling conferences.
Hal & Melanie Young

Hal & Melanie Young are the parents of 8 children, keen visionaries with endless energy, and experts in organizational startups and creative marketing.
Fresh from a state tax audit to prove that yes, they're all ours, Hal and Melanie Young, authors of the Christian Small Publishers Association 2011 Book of the Year, Raising Real Men, are parents of six real boys and two real girls. They have homeschooled through eight high-risk pregnancies, three re-locations, two decades, and 181 degrees of longitude. Hal and Melanie have served on the Board of Directors of North Carolinians for Home Education for over 14 years, including three terms as President for Hal. They have published articles with The Foundation for Economic Education, Homeschooling Today, the John Locke Foundation, Homeschool Digest, TEACH Magazine, Homeschool Enrichment, the N.C. Family Policy Council, the Heartland Institute and more. Hal and Melanie have made more than 50 media appearances in venues as wide ranging as The Jesse Lee Peterson Show and the Bob Dutko Show to Mancow's Morning Madhouse and CBS Evening News with Dan Rather. They are sought after conference speakers who routinely draw standing-room-only crowds with their mix of uniquely entertaining cross-banter and practical, powerful Scriptural principles. Their dramatized audiobooks, such as Hero Tales from American History by Theodore Roosevelt and Henry Cabot Lodge, are gaining a following across the country, as well. Hal & Melanie have glorified the Lord through some extreme challenges recently, with Hal successfully fighting stage IV cancer and their youngest dealing with a life-threatening heart condition. Despite it all, the Youngs live in noisy familial bliss in North Carolina.
INTERNATIONAL ADVISORS

Rev. Dr. Curtis & Sandra Lovelace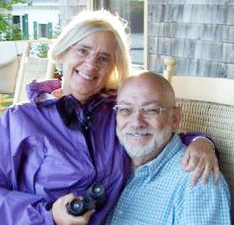 Curt and Sandra Lovelace are the parents of two daughters and grandparents of three grandchildren.  They bring extensive experience in international ministries to Grandparents of Homeschoolers, with a passionate heart for family discipleship. The Lovelaces homeschooled their two daughters, now adults, and served on staff with Francis and Edith Schaeffer at L'Abri Fellowship in Switzerland. They've also served as missionaries in the Cayman Islands, worked in a small rural church in Maine and led homeschool conferences in Bosnia. Curt and Sandra, now grandparents of three, are dedicated to encouraging parents in God's call to disciple their children. They are the founders and directors of LifeWork Forum, which provides support for homeschoolers internationally, missionaries, expats and nationals.  They are the authors of  "Children in the Church: Nurturing Hearts of Worship. "The Lovelaces currently live in Prague and minister to homeschoolers in Europe and Africa. They recognize that it has all been accomplished by the Holy Spirit of God. (Zechariah 4:6)
Rev. Dr. J. Curtis Lovelace has lectured on four continents. He holds Political Science, History and Doctor of Ministry degrees. His work experiences include serving in the U.S. Navy and teaching at the secondary, college and graduate levels. He has spent time serving on the mission field in Europe, Africa and the Caribbean. An award-winning writer, Curt has had articles published in numerous periodicals, has served as managing editor of a small group of weekly newspapers, and has cared for people in several local church bodies.
Sandra A. Lovelace is an international speaker who is known for her "candor and warmth." She holds degrees in education and communication arts. Her teaching experiences include public, private, outdoor, and home education. Sandra has lectured and consulted around the United States and in Europe and Asia. She is currently serving families around the globe as they come under the lordship of Christ. Also an award-winning writer, Sandra has written children's Bible curriculum, has published articles on a variety of topics, and is currently working on her third manuscript.
* The suggestions made by members of the Advisory Board of Grandparents of Homeschoolers do not constitute legal advice for this ministry. Likewise, decisions made by Grandparents of Homeschoolers after consulting with those on the Advisory Board do not constitute the opinions of, and are not attributable to, any specific individual or the Advisory Board as a whole.